I'll admit - I'm a little taken aback.
Twice in the last week I've been accused of being a bobo for Michael Cuddyer. By two different people, in two different places, for two different reasons. Now there are
worse guys that you could be a bobo for
, to be sure. But I find this shocking.
It wasn't too long ago that I was on the opposite side of the coin, and the people accusing me of loving him were the ones defending him. He was supposed to be a stud who was victimized by his lack of playing time by the evil Ron Gardenhire. I pointed out that his playing time was reduced when he consistently crapped the bed in April. I'm pretty sure the exact quote I used is "sometimes a guy just isn't who you want him to be."
But right now, Cuddyer is awfully close to what I want him to be. He's a power-laden, right-handed power hitter who seems to be a solid teammate. I've been waiting for this guy since 1988, when the Twins traded away Tom Brunansky. Instead I'm supposed to point out his warts? Now that he's actually hitting? OK, I'm game. Let's point them out:
His range makes him a below average corner outfielder, despite his power arm.
He's fought injuries throughout his career.
The Twins minor leagues are crawling with outfield prospects who could eventually replace him.

He's going to soak up almost $19 million worth of payroll over the next two years.
And to these, I'll respond with five points:
1. Nobody ever said he was going to be a great outfielder. That was the knock on him from the day he arrived. It's why he grabbed bench in the final games of the 2002 ALCS. But he uses his arm well, and he's learned to play the wall well. That still makes him below average, but to suggest he's brutal like Vladamir Guerrero or Jermaine Dye is borderline silly.
2. He was injured a LOT early in his career with the Twins. He's also had 623 plate appearances in three of the last four years. The primary problem the missing year was an injured hand, which is hardly a recurring injury like a back or hamstring problem. Don't get me wrong - an injured hand is worth worrying about
unless those hands hit 30 home runs the following year
. Then I think we can assume they're OK.
3. The outfield prospects that everyone is so excited about are all at least three years away from the majors. None of them has even played in AA ball yet. I'm OK with getting excited about them, but I don't think we need to figure out the Opening Day lineup for 2012 just yet.
4. Cuddyer is a slight bargain at that price, and to confirm it you just need to look at the free agent market this year. Here are the top four outfielders on the market according to the
TwinsCentric Offseason GM's Handbook
, along with their age and OPS in 2009.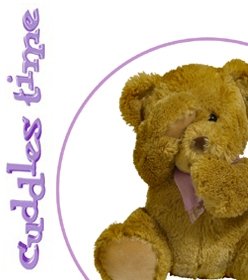 Matt Holliday - 29 - 909 OPS
Jason Bay - 31 - 921 OPS
Bobby Abreu - 35 - 835 OPS
Johnny Damon - 35 - 854 OPS
If you were going to put Cuddyer in that list, he's going to rank 3rd as a 30-year-old who posted a 862 OPS. Now here's the guaranteed money those guys made so far:
Matt Holliday - $120 million/7 years
Jason Bay - $66 million/2 years
Bobby Abreu - $19 million/2 years
Johnny Damon - unsigned, but reportedly turned down $20 million/2 years
It looks to me like Cuddyer could have had a three-year deal, and maybe a four-year deal (he's younger than Bay). And it looks like the minimum he would have commanded in a very tough year for outfielder is $9-10 million. There is almost no chance that a team would be able to sign him at $19 million over two years.
Guys who provide Cuddyer's numbers don't just fall from the sky. Just ask the Braves, who have been shaking the bushes trying to find a right-handed slugger who can play at least a little defense. They aren't out there. Cuddyer couldn't be much farther from "replaceable."
5. The man hit 30 home runs, drove in 94 RBI and hit .276. That makes up for a lot of warts, even if you ignore the fact that he's doing it right-handed in a lineup dominated by left-handed hitters.
You want to maximize Cuddyer's value right now? Just keep him healthy and happy. There is no lineup in which he would be more valuable than the Twins lineup. There is no outfield in which he would be more valuable than the short right field of Target Field.
And maybe there is no better player over whom to act like a bobo. Apparently I'd better hope so.