Hey gang, let's use today's post to catch up on some stuff.
TwinsCentric Viewing Party
I gotta jump on this first, because I keep forgetting to talk about it.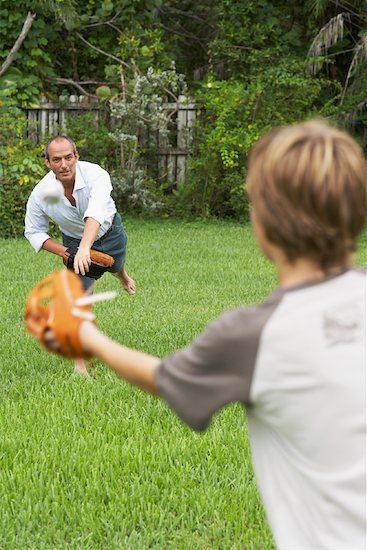 This Saturday, starting at noon, is the TwinsCentric viewing party at Major's in Apple Valley (
map
). I'll be there rooting for the Twins and The Voice of Reason will be there rooting for the Phillies. More importantly, Nick Nelson, Seth Stohs and Parker Hageman will be there along with a litany of other characters. We're expecting a good-sized crowd, and we'll watch the spring training game in a section just for the blogger faithful. We'll have two-for-one appetizers and $2 pints and door prizes that include tickets to Target Field,
Maple Street Press Twins Annuals
and various other prizes we'll announce throughout the week.
I can't state this strongly enough - I am absolutely giddy about this. I've been waiting since October for a good baseball get-together. We've had a long (and eventful) offseason to catch up. I would like nothing better than to plant my butt on a bar stool and talk baseball for 12 hours. Everything is in play. I'm ruling nothing out. So please, figure out a way to join us.
Contract for Slowey
One thing I overlooked in
yesterday's story about the

Nick Blackburn

contract
is that
Kevin Slowey
in in a very similar position. He enters the season with just one year before arbitration, which puts him in the
sweet spot
for this kind of a deal. Plus, just looking at peripheral stats like K/9 or H/9, he's at least as promising a candidate as Blackburn.
Oh - except for that "two-screws-in-his-wrist" thing. Slowey underwent surgery last year to fix a wrist problem that has bothered him since September of 2008 and there are no guarantees for him. But if he looks good in spring training, or performs well early in the year, I wouldn't be shocked to see the Twins offer him a similar deal.
And strangely enough, even though he has been nowhere near as reliable as Blackburn has been, I'd be a lot more supportive than I was yesterday. That's strange (and some would say misguided), but true.
Comment of the Day
Wow. You guys blew me away with all the comments and debate yesterday. Good job by you. It was tough to pick a favorite...
...but I'm going to go with JK:
Blackburn needs to produce 6 WAR in 2011, 12, 13 for this to be a breakeven deal. He's probably got a range of 3 to 9 WAR for that time period. Worst case they overspend by $7M. Best case they save $7M.
I'm not crazy about the WAR reference because it means nothing to 97% of all people, but I like the overall attack plan. The way to support this deal, I think, is on a purely financial basis. Show me why it's important that the Twins save that money. This is a step in that direction.
Poor Span
There were other good comments too, several of which wondered why
Denard Span
hasn't received a similar deal. And the answer is: because Denard is screwed by his service time. According to
Cot's Baseball Contracts
, he only has one year and 111 days of service time, which means that he's not going to be arbitration-eligible until 2012. So the Twins have at least one more offseason to make any kind of strong push for a long-term deal with him. I'm betting it gets done, and I bet it is a pretty long deal. Which makes me happy.
Other Comment of the Day
I forgot to pick my favorite comment about my
Vegas Over/Under story
on Friday. It comes from neckrolls:
The new PECOTA definitely has some kinks to work out. On the Twins' depth chart, Jeff Manship is counted twice. That explains why every other team is projected to throw 1457 IP (reasonably close to last year's MLB average of 1442 IP), but the Twins are projected to throw 1497.

Take away the extra 40 IP of Manship, and the Twins' depth chart starts to make more sense.
That extra 40 IP from Manship is projected at a 5.22 ERA, resulting in about 23 extra ER. Subtract those 23 R from the Twins present total of 801 RA (a preposterous number - the Twins haven't come within 35 R of 800 allowed in the Gardy era) and you get 778 RA to go with 796 RS. That differential gives you a first-order pythagorean record of 83-79 - right in line with Vegas.


I'll take the over.
Love it. First, I had heard rumblings that PECOTA was a bit messed up and that BP was trying to fix it and I love that this verifies that. I love that there are specific errors documented, and I love the historical reference as proof. And I love the word "preposterous," which I don't use nearly enough. I love this comment. I love it so much I'd see it twice in the same weekend, even though we just met.
Target Field Accessibility
There's a relatively new Twins blog called
Two Men On
with a slightly different focus - the accessibility of Target Field. It sounds like the the bloggers - Sam and Michael, who are teenagers and both use wheelchairs - have a tour of the ballpark coming up and
want everyone's list
of desired amenities. For those of you interested in providing your list, swing by and offer up your ideas.
The Nathan Injury
I'll be honest - I don't want to talk about this until we know something. Not because it's disrespectful, but just because I'm lazy, and this is a monster topic. Stay tuned.
KFAN
I'll be on KFAN's
The Powertrip
show this morning at 7:20 AM. You can listen in at 1130 AM or you can
stream
it.
Seth's Prospect Handbook
Last but not least I wanted to mention that Seth's
Minnesota Twins 2010 Prospect Handbook
is out and available. Seth has really stepped up the variety, content and look of this compared to last year's thorough offering, and I can testify that it damn near killed him. This is the sort of gem that doesn't last for long. Buy it while you can
here
.
Well, that's more than enough for a weeknight. Good night folks.