As the Voice of Reason™ and I are kicking back and watching her Phils tonight, I notice #2 Shane Victorino's stats: .292/.358/.445. And I thought - now there is a guy
Parker
would like.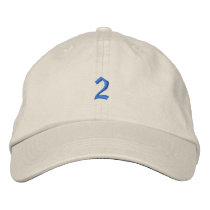 Because in the
TwinsCentric Offseason GM Handbook
, Parker wrote a great essay on the importance of the Twins finding a solid #2 hitter, called Never Break the Chain. It starts like this:
In 1986, Bill James constructed a poignant analysis on lineup composition and revealed that the total runs scored and second spot in the batting order had the strongest correlation among any player in the lineup — more than leadoff, third or cleanup. Mr. James noted in his
1986 Baseball Abstract
that "many managers tend to waste the second spot in the order by putting somebody there who isn't one of the better hitters on the team...Too many managers will say 'bat control' as if these words were a magic wand, and place some .260 hitter with a secondary average of .150 batting second…"
Someday I want to compose a poignant analysis. Anyway, Parker's essay then covers the Twins woes at the second spot in the order and options they might have this offseason. To get a better sense of the essay, you can download the free 1/3 book at
TwinsCentric.com
I wondered what trait of the second batter was most important? On-base percentage makes sense, but so does batting average. Or maybe it's a patience-power mix, like OPS? So I ran a quick correlation between runs scored by teams and the stats their #2 hitter put up. The higher the number, the higher the correlation. Here are the results:
OBP - 0.526
OPS - 0.523
BA - 0.469
SLG - 0.446
It looks like on-base percentage or OPS are a little more important than batting average. That's not exactly ground-breaking, but it's good to know. Because I had also copied all the other stats for #2 hitters, I ran correlations on them too. Here they are:
R - 0.680
H - 0.532
RBI - 0.525
TB - 0.508
AB - 0.451
HR - 0.255
2B - 0.247
GP - 0.158
3B - -0.037
Heh. Shocking. Runs is the most important. So a team that scores a lot tends to have a #2 hitter that racks up a lot of runs. Whoulda thunk?
Still, it's nice to clarify a little what we're looking for from the #2 hitter. As we might suspect, we want them to set the table.
If anyone has any other correlations that they would like to see, make sure to enter them into the comments section. Thanks.